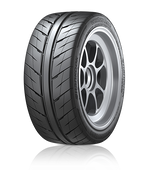 Save between $35 to $60 per tire on the ultimate summer performance tire!
The new and improved Hankook RS4 is on sale now for an end of summer clearance.  Get them while they are on sale, before quantities sell out.
You won't get them this cheap even out of the US.
Once quantities sell out, they will be either be unavailable until next season or back to regular pricing for the remaining stock this year.
size
regular
sale
$save/tire!!
P195/50R15
$165
$130
$35
P225/45R15
$185
$150
$35
P245/40R15
$195
$160
$35
P205/55R16
 
not on sale
 
P205/45R16
 
not on sale
 
P225/50R16
$180
$145
$35
P215/45R17
$200
$165
$35
P225/45R17
$210
$170
$40
P235/45R17
 

not on sale

 
 
P245/40R17
 

not on sale

 
 
P255/40R17
$225
$185
$40
P225/40R18
$260
$215
$45
P235/40R18
$285
$240
$45
P245/40R18
$285
$240
$45
P255/35R18
$340
$290
$50
P265/35R18
$340
$290
$50
P265/40R18
$360
$310
$50
P275/35R18
$360
$310
$50
P275/40R18
 

 sold out!

 
P285/35R18
$385
$325
$60
P295/40R18
$385
$325
$60
P225/40R19
 $280
$250
$30 
P235/35R19
 
 not on sale
 
P245/35R19
 
 not on sale
 
P275/35R19
$399
$360
$39
P305/30R19
 
 not on sale