"Attention to detail, second to none and friendly staff."

- John A.

"Best customer service, full of knowledge and they always shares it. I gain some IQ points for sure after every visit."

- FLoraVLogs

"True professionals. Best products and high quality work."

- Dan M.

"This is hands-down the best automotive shop I've ever been to. Andre is superb to talk to, and his workmanship is second to none. The passion in his work shows - no corners are cut and it's done to a high standard. Thank you for doing a perfect job mounting a new set of tires for me! I'll forever be coming back."

- John B.

"Slick is the place to get your expensive wheels mounted and balanced without worrying about being scratched. Stick-on wheel weighs used."

- Vlad C.

"Great service and serious attention to detail"

- Michel S.

"Amazing service and good prices from the team at Slick Automotive.."

- Luc B.

"Have had my tires/wheels mounted and balanced here. The attention to detail and the professionalism are evident and worth the trip."

- Andrew O.

"Slick Automotive Solutions is the definition of what a service-oriented business should be! Andre has such an attention to detail that it truly shows in everything he does from detailing cars to mounting tires. As someone who has a severe case of OCD when it comes to car cleanliness, I can tell Andre just 'gets it'. "

- Chris E.

"I am honestly very impressed with this spot. I found them randomly on google when looking for a place that does ceramic coating. Booked a ceramic coating appointment for my vehicle. They finished it exactly when they said they would, did a fantastic job, and the price was fair. Zero headaches. Andre is also super nice and polite, always answers the phone when they're open, and I'm actually going back for opticoat coating for my leather. I highly recommend this place."

- Moe A.

"I wouldn't trust my car with anyone else. From detailing to wheels and tires, Andre and his staff are very friendly and extremely knowledgeable in all aspects of their offered services. Give them a call, you will not be disappointed."

- Dan F.

"Fantastic service with an amazing attention to detail to make sure that you are happy."

- John W.

"The crew at Slick know their stuff! Highly recommend."

- Dave P.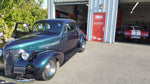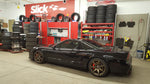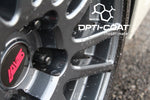 OptiCoat ceramic coating benefits
A league apart from other ceramic coatings, OptiCoat is a permanent solution for exterior surfaces.
- never need to wax again
- ease of maintenance
- protects against harmful UV rays, bird droppings, bug splatter, tree sap
- scratch and swirl resistance
Learn More
Wheel and tire service
Slickauto offers a broad selection of wheels and tires for all cars, whether you have a sportscar, truck, SUV or family car.
Click here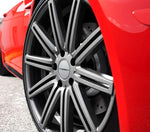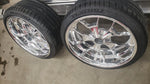 With the warmer weather on its way, it's time to think about getting those summer tires on!  From your sporty summer tires to all-seasons, we...